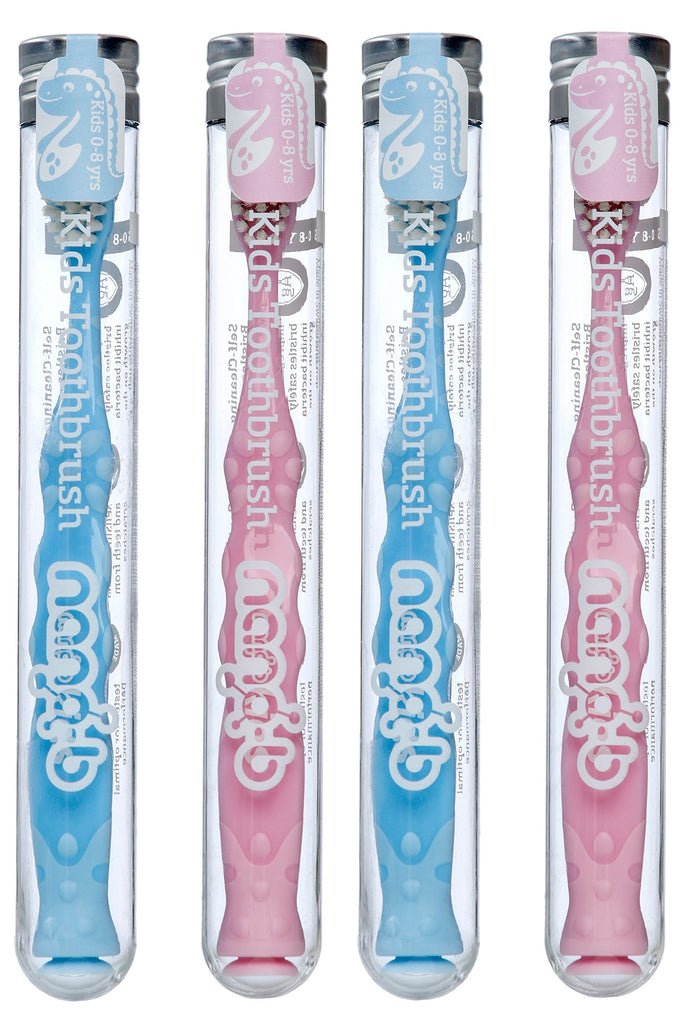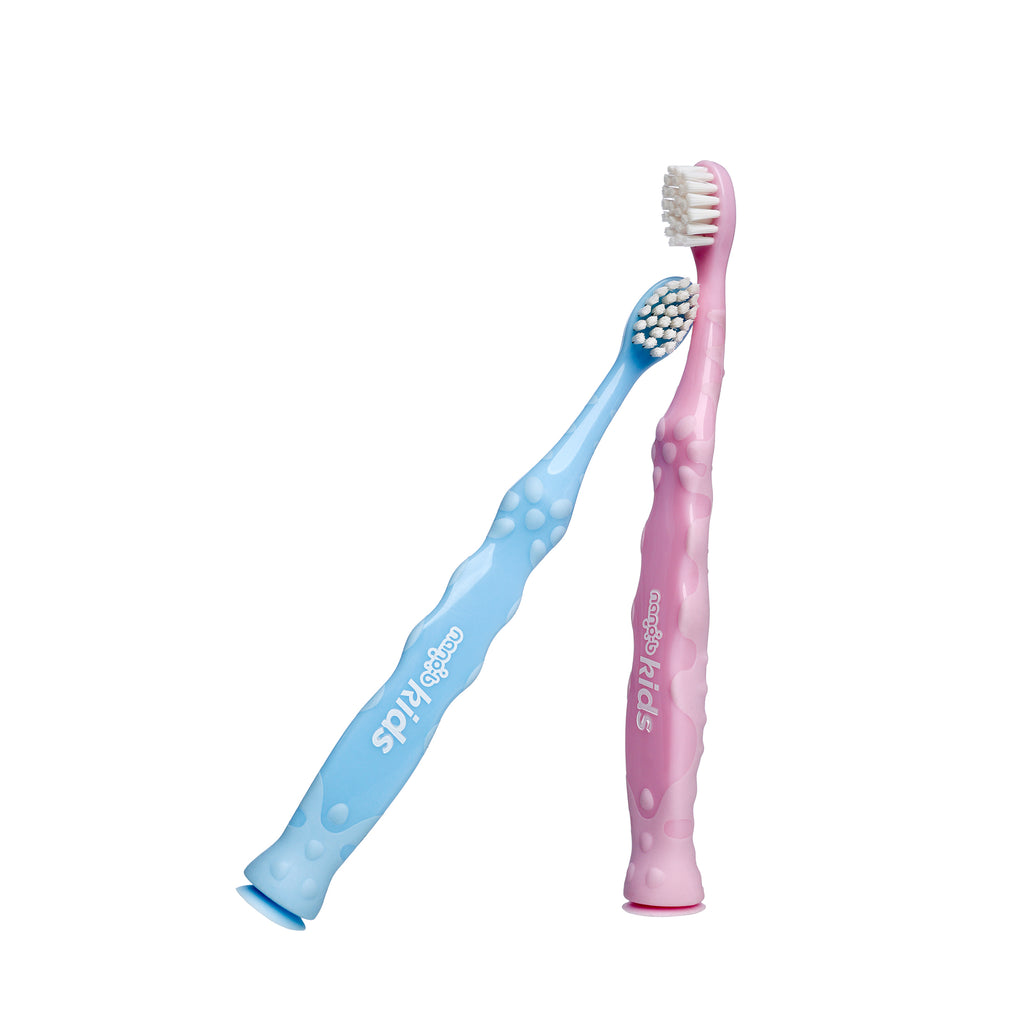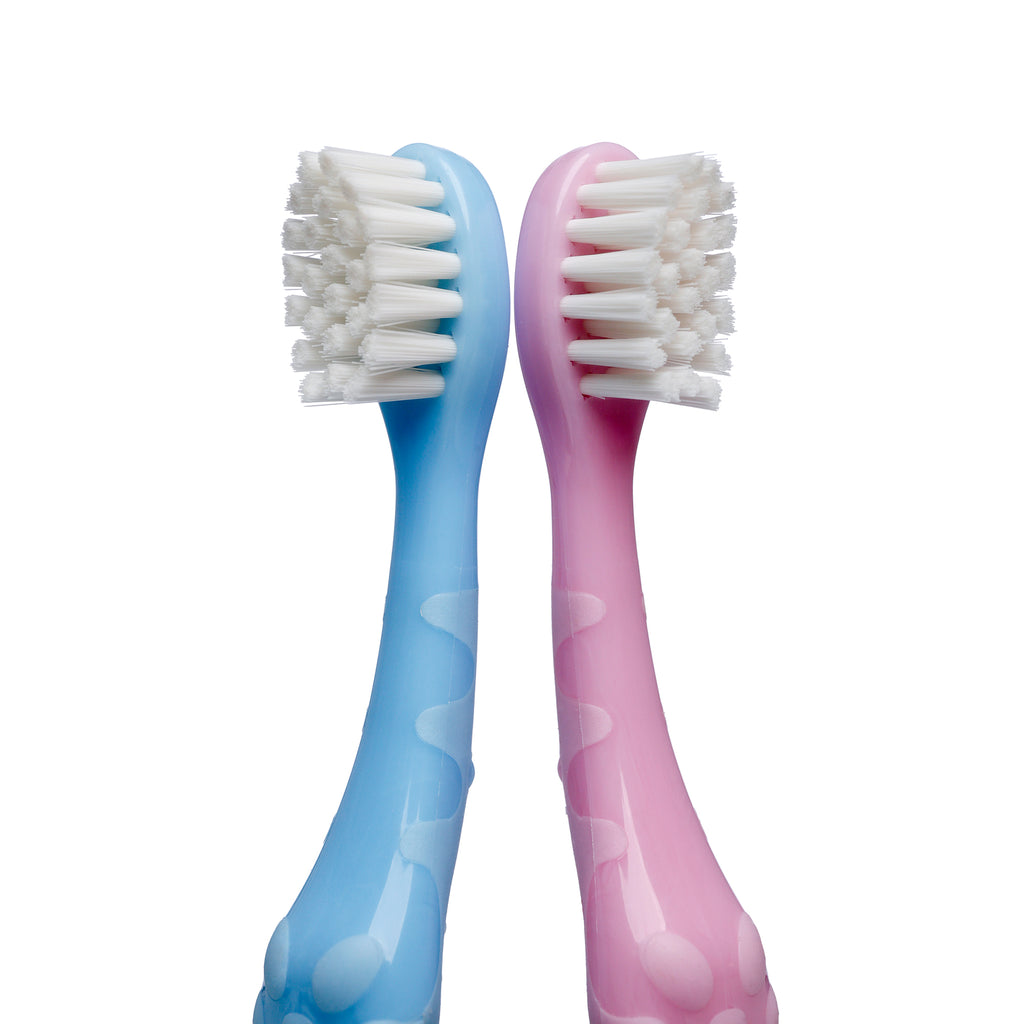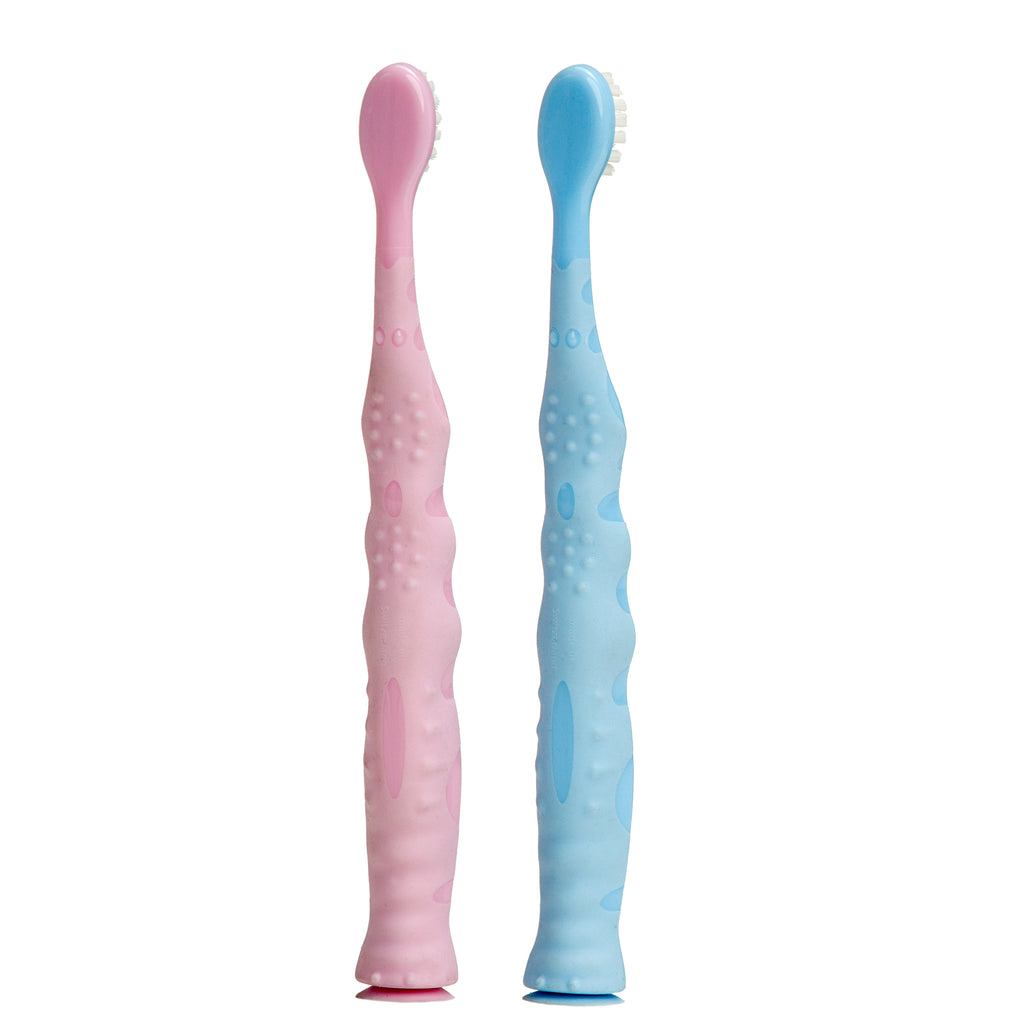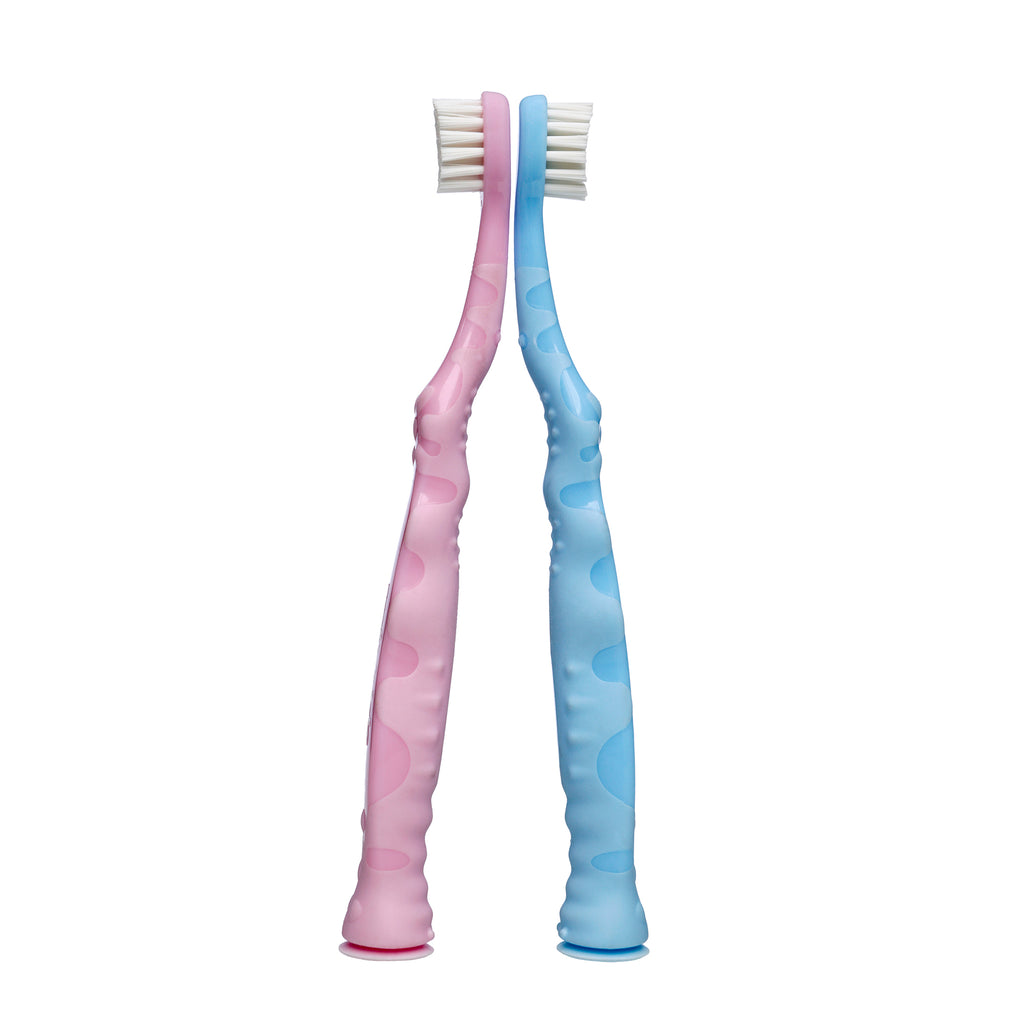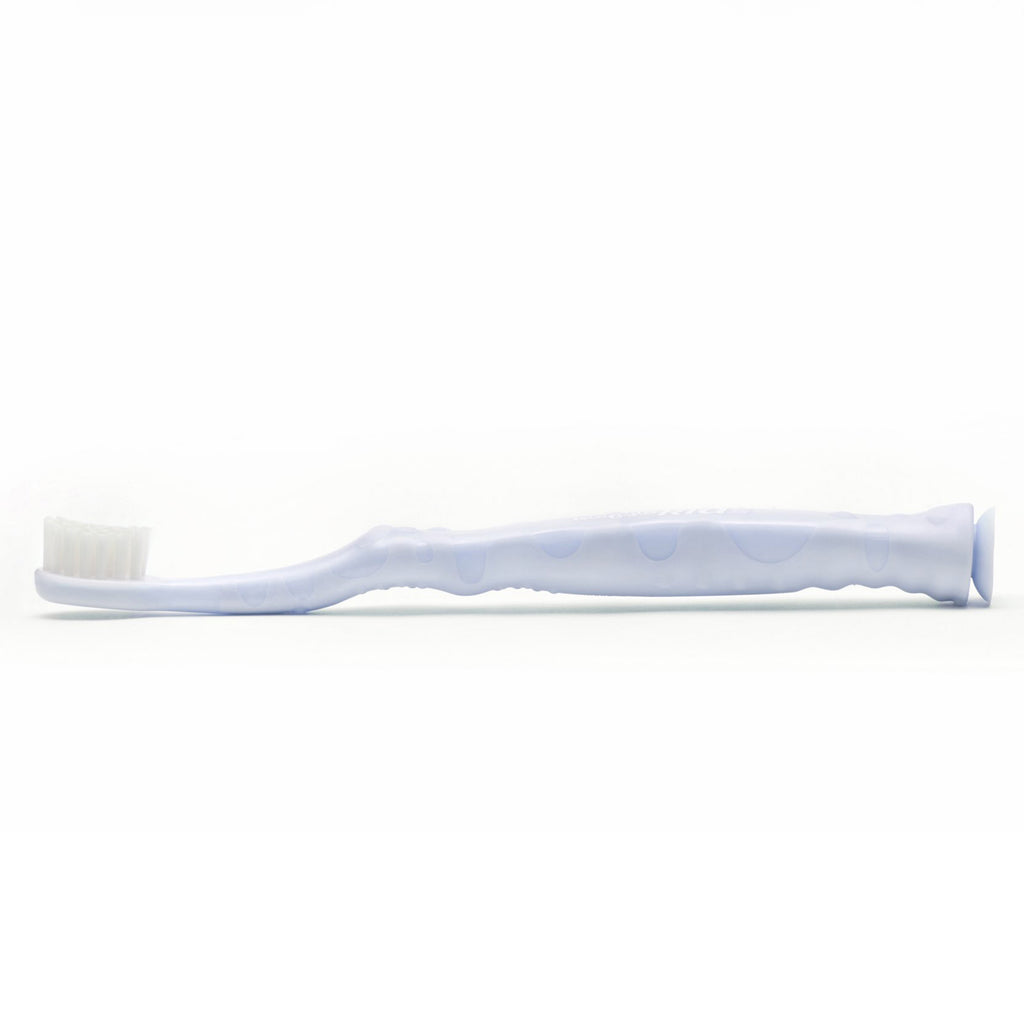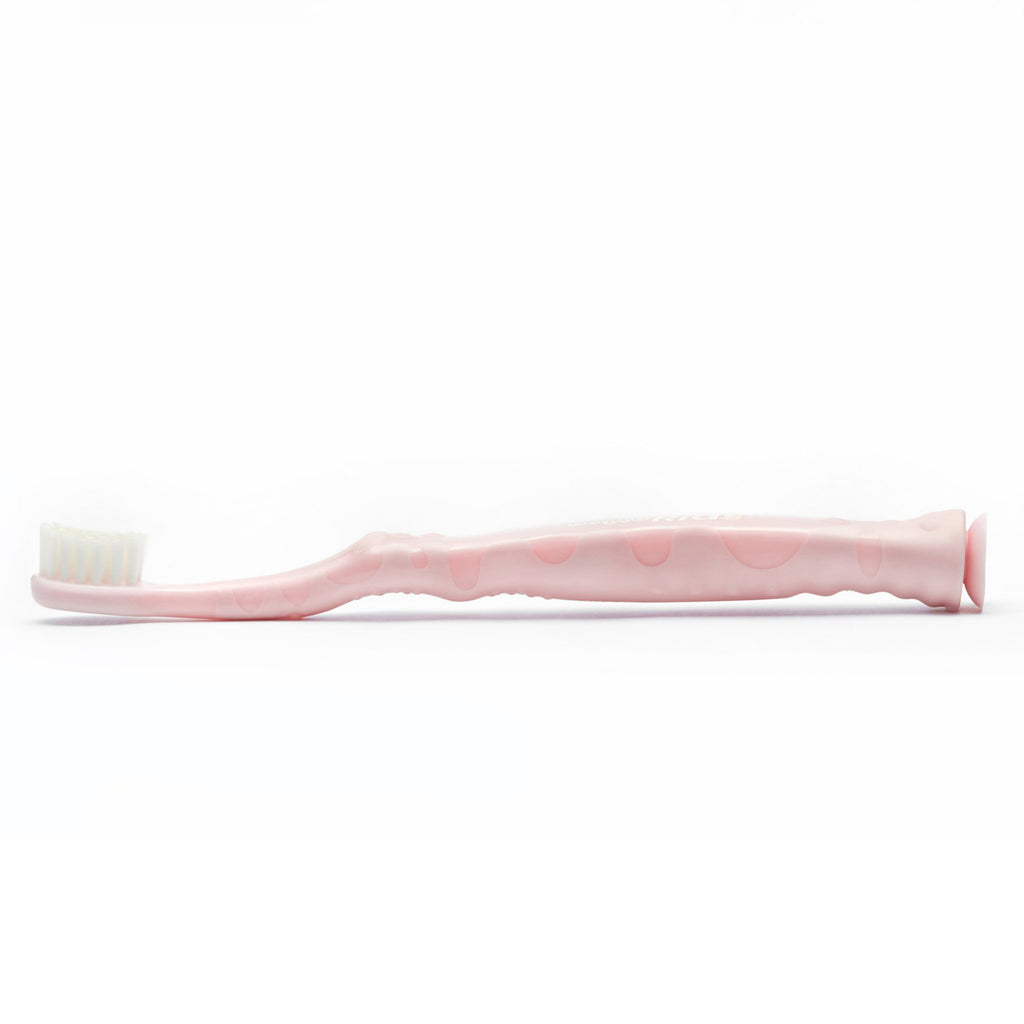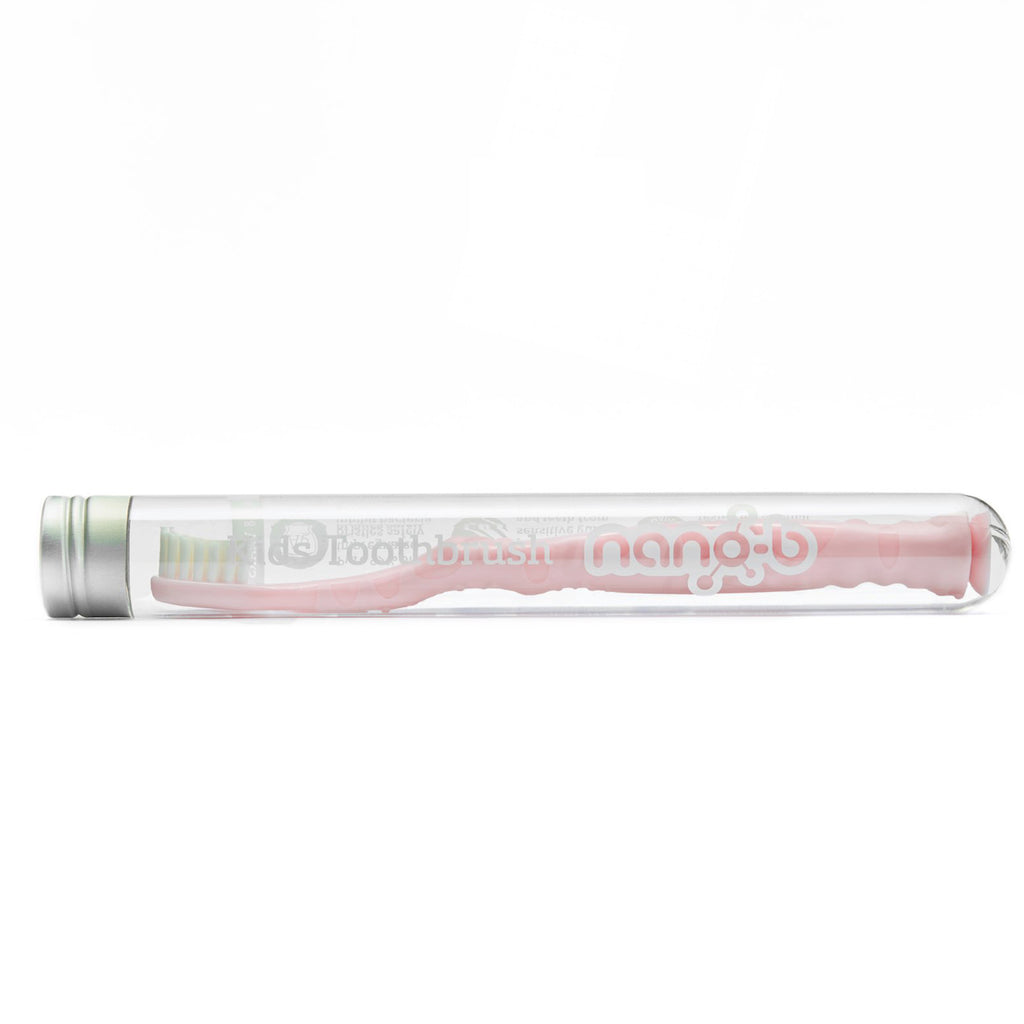 4-Pack Nano-b Silver Kids
---
Nano-b Silver Kids is an expert in delivering outstanding oral care for your little ones! The playful design not only makes forming essential hygiene habits enjoyable but also guarantees the safety and unmatched cleanliness of youngsters' oral cavities. The Silver-impregnated, ultra-soft bristles ensure a superior level of hygiene and care for your child's oral health, making it one of the best kids toothbrushes available on the market.
What sets Nano-b Silver Kids Toothbrush apart?
The 99% Pure Silver impregnation of the bristles of the Nano-b Silver Kids ensure your kid's toothbrush exceptional protection against bacteria under any conditions.
Thoughtfully designed for small hands with its playful and ergonomic features, Nano-b Silver Kids has a comfortable grip that  ensures both fun and effective brushing experience, making the cleaning process easier for your little ones.
Ultra soft, Rounded Bristle Tips
The ultra-soft bristles, equipped with rounded tips of the Nano-b Silver Kids prioritize the protection of sensitive gums and teeth, ensuring a gentle yet effective brushing experience that goes beyond basic oral care.
The Nano-b Silver Kids toothbrush comes in its own handy travel case, ideal for storage and travel. Now it's easy to take your toothbrush with you wherever life takes you
You may also be interested in...